Thanks for visiting Kerrville Weather
All records prior to June 2022 are from our old location in Buda, TX.
Also reporting data at the following locations:
CWOP station CW9790
PWS station CW9790

Other presentations on this site:
Old style site from futurshox.net - mainly to check my backup database is working
NeoWX weewx skin - More graphs, and the Almanac includes the planets on this one
Our station is a Davis Vantage Pro 2. Here's the console; you can see the sensor suite outside the window.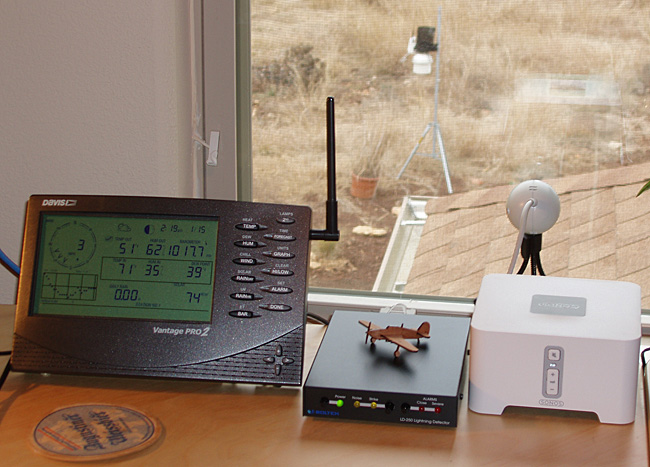 Station hardware: Vantage Pro2
Server uptime: 220 days, 7 hours, 5 minutes
WeeWX uptime: 220 days, 7 hours, 5 minutes
WeeWX version: 4.8.0
Belchertown Skin Version: 1.2
Credits: